I would like to share some of my trading/scalping results from one of my real account. This is history of scalping forex market from last 3 months.
Its at XTB broker, where scalping is little bit more expensive thanks to little bit higher spread, but as you will see it is not real problem for profitability.
In last 3 months i had there very good times, i made 101 scalps mainly at EUR/USD, USD/JPY, GBP/USD and USD/CZK. That account is in currency CZK – czech crona, leverage only 30x.
From 101 scalps there is 99 with profit and only 2 scalps with loss. So winning rate is very very high: 98%! Its very execptional winning rate, most of the time im very happy with 80 – 90% winning rate with forex scalping.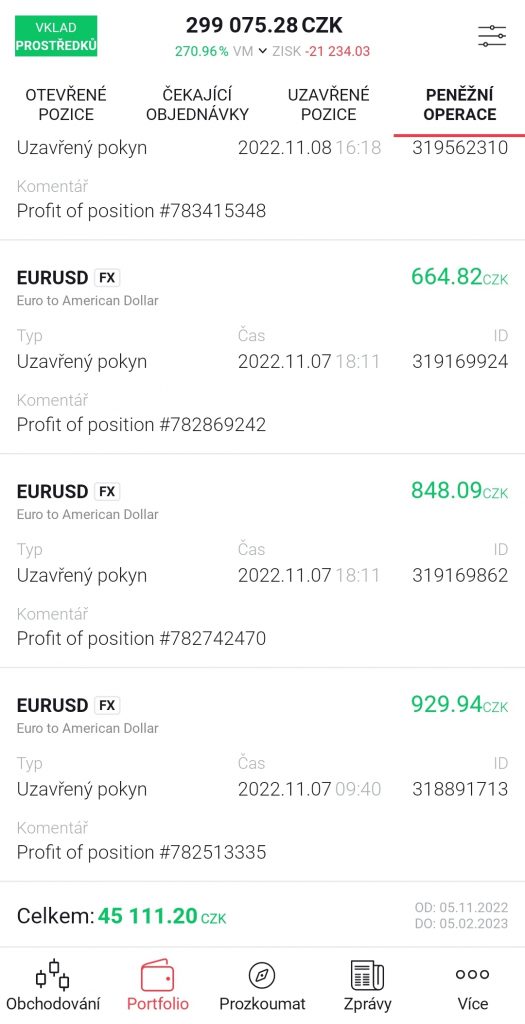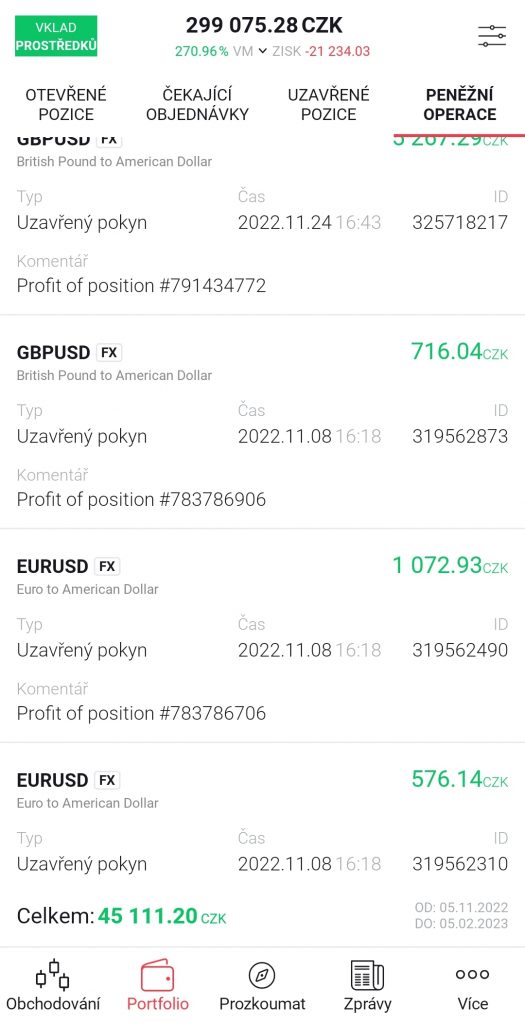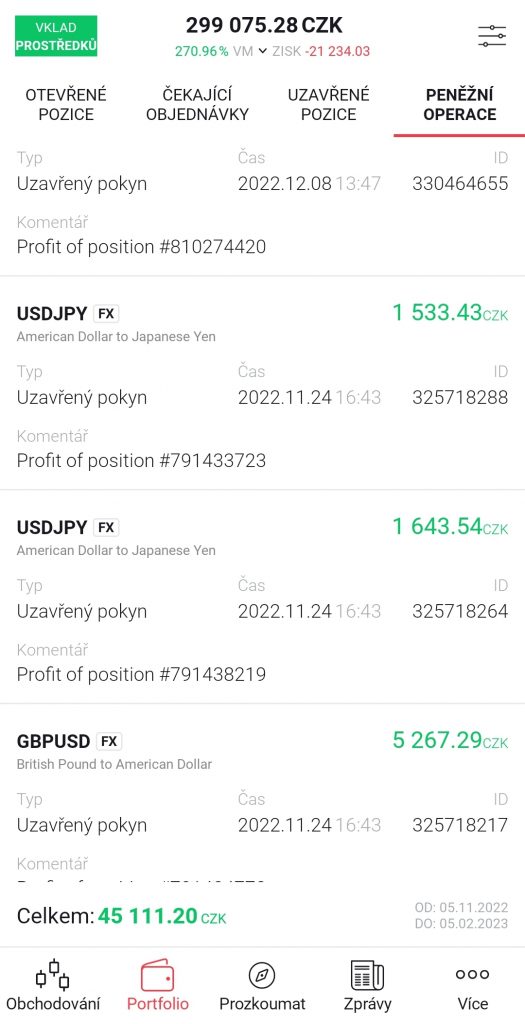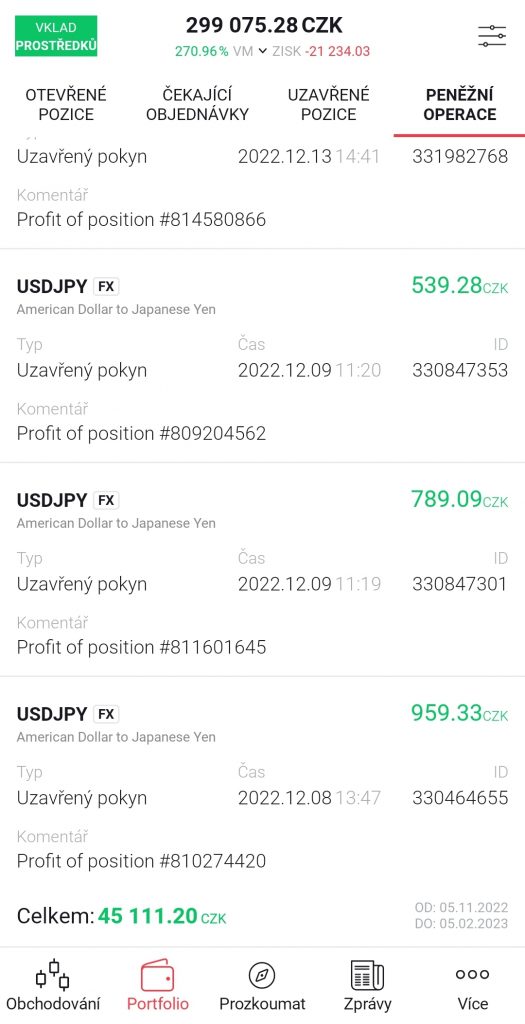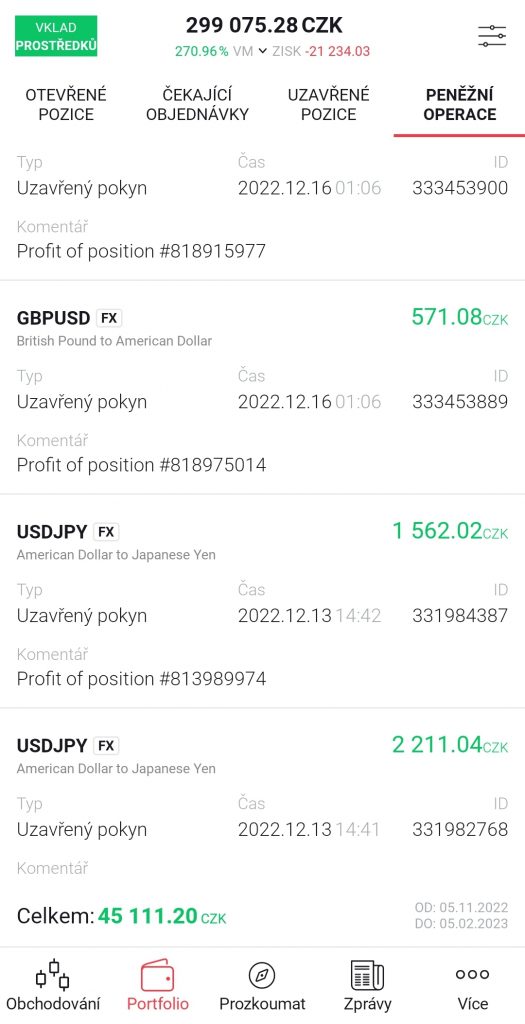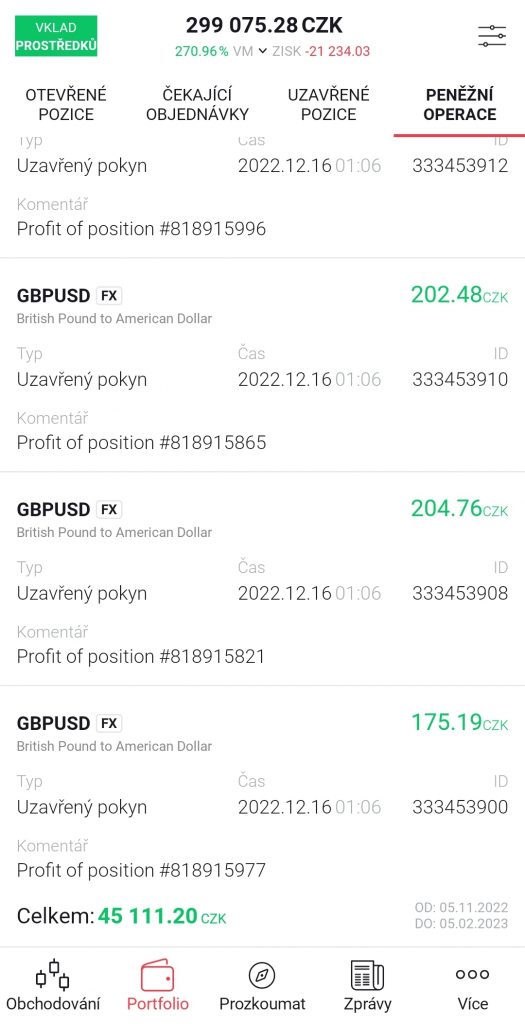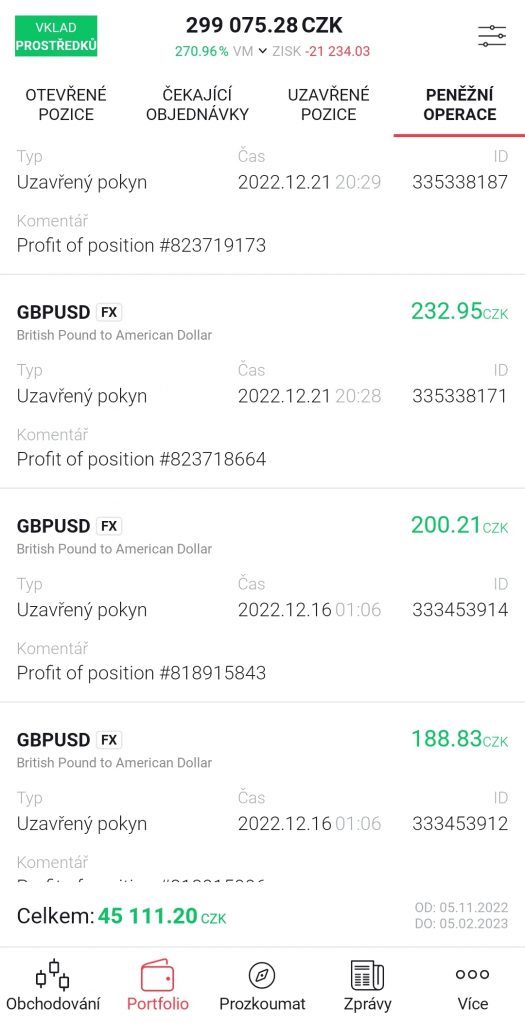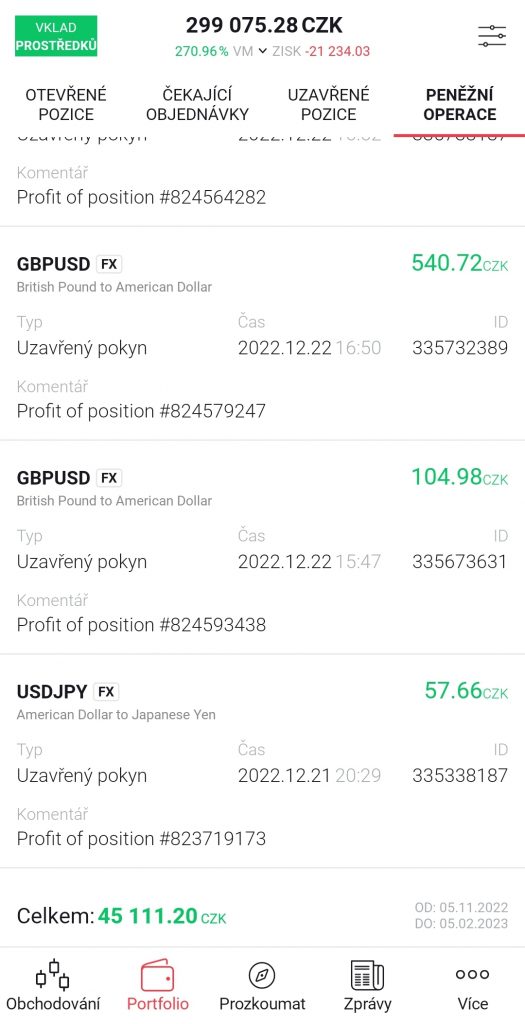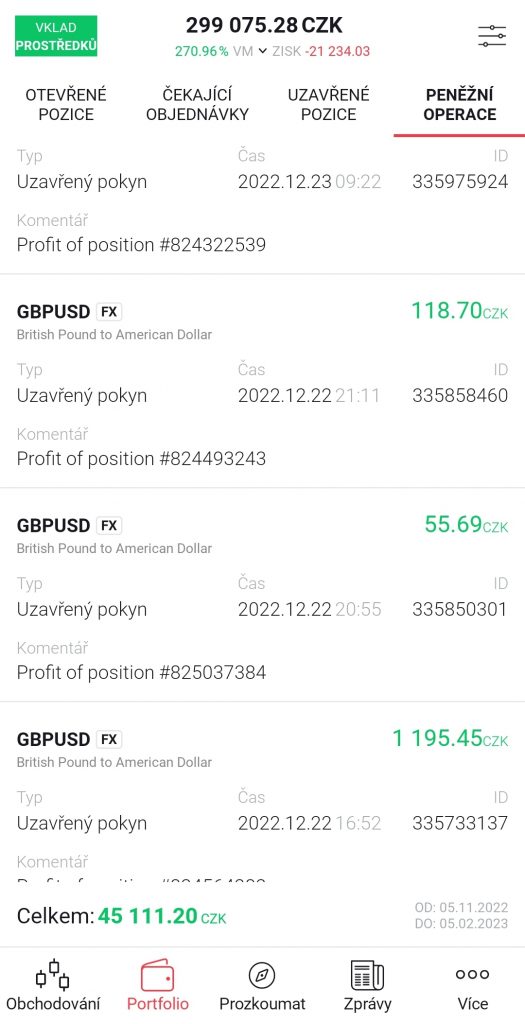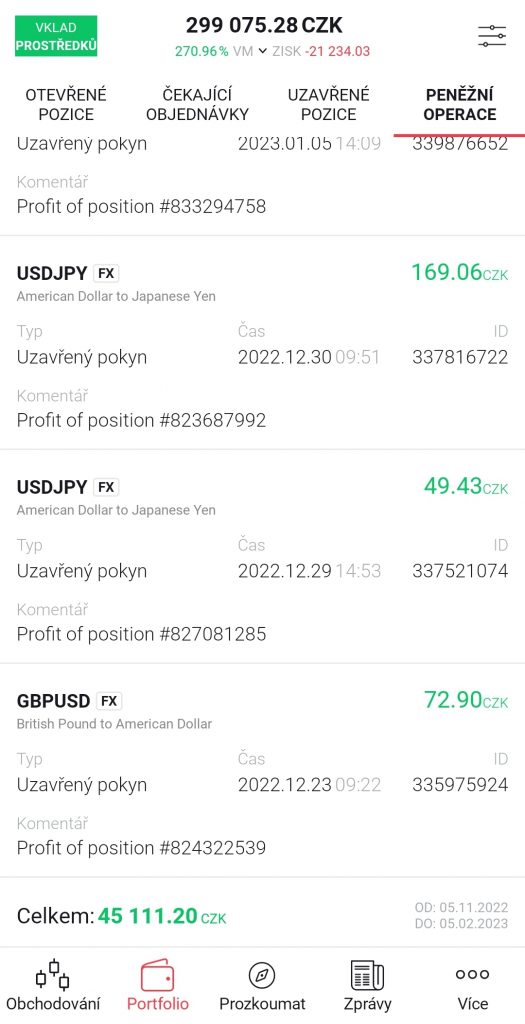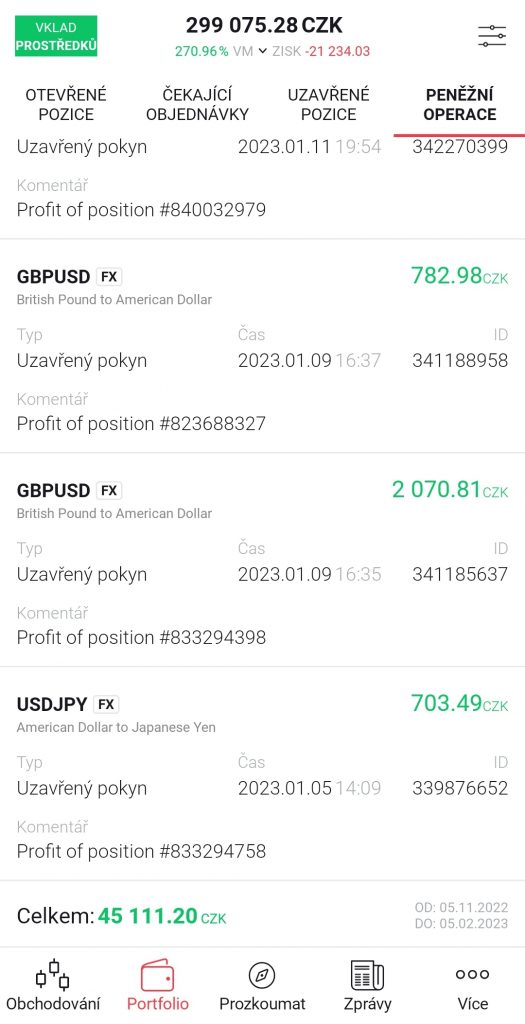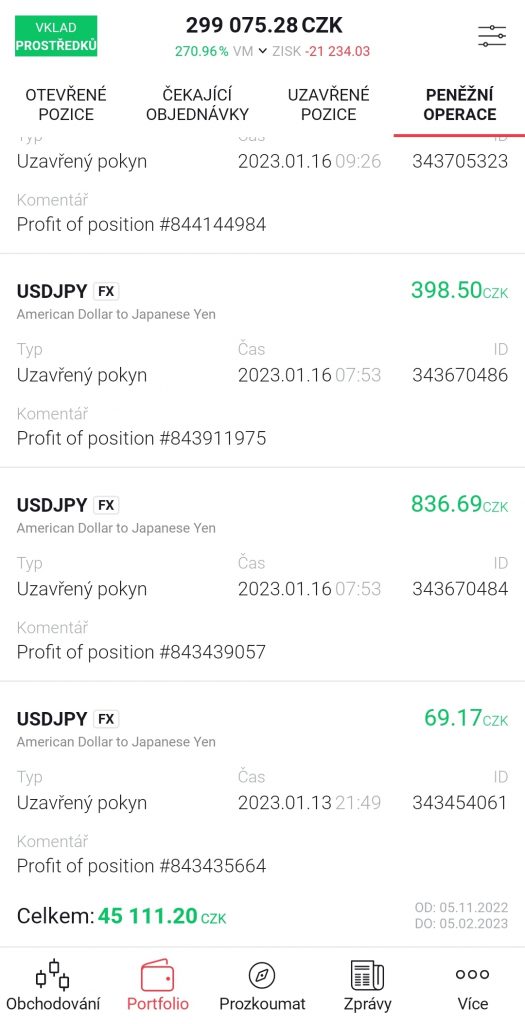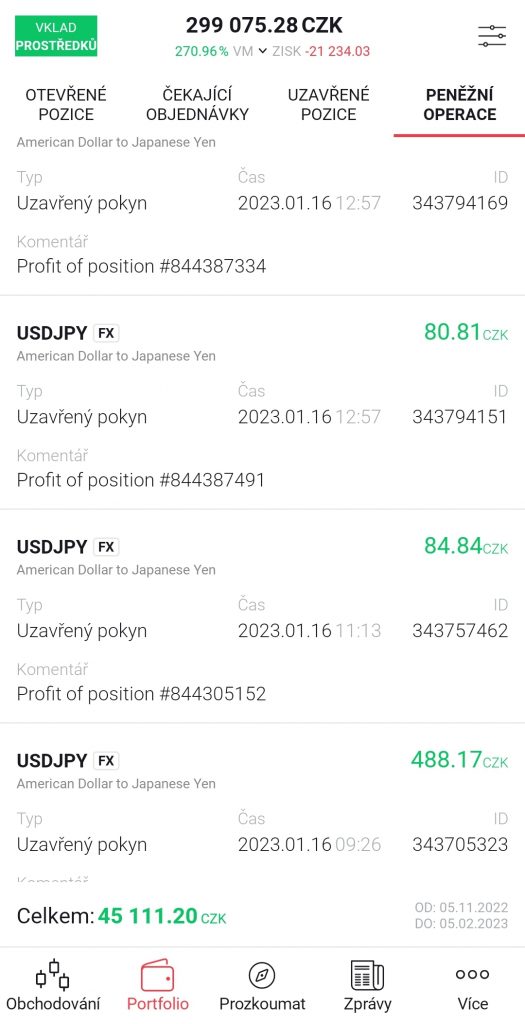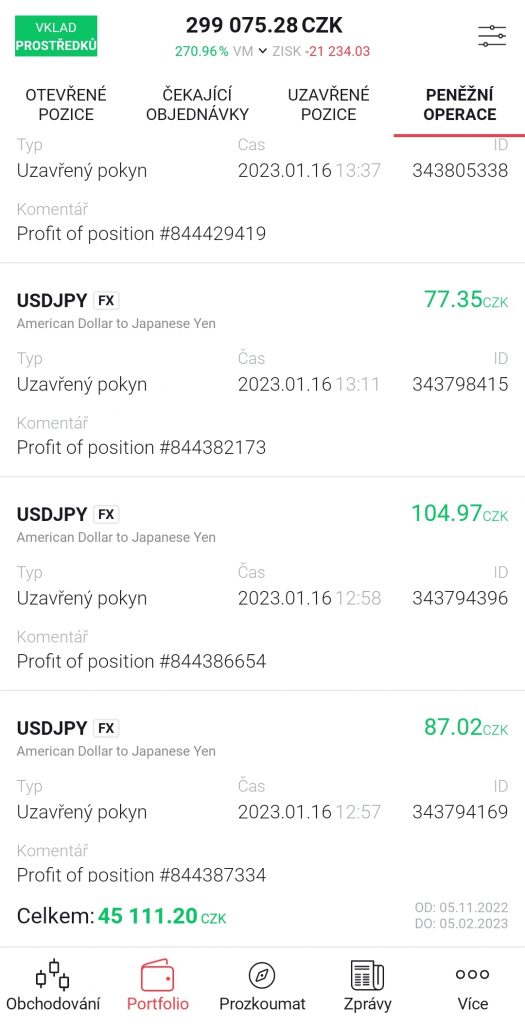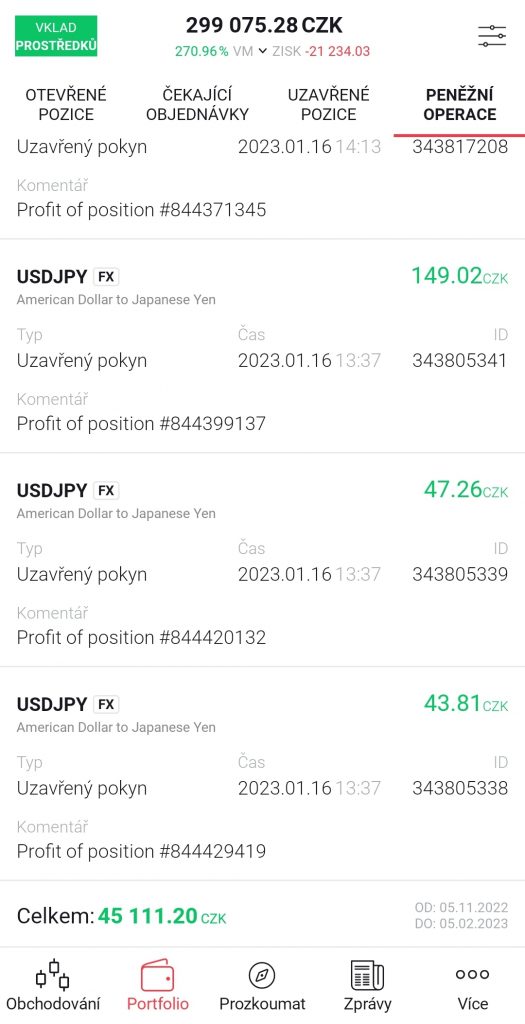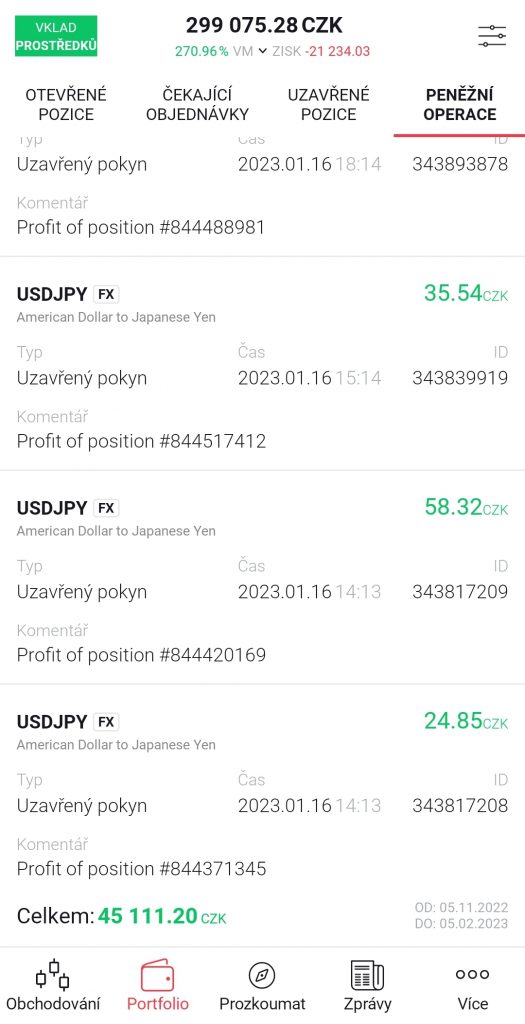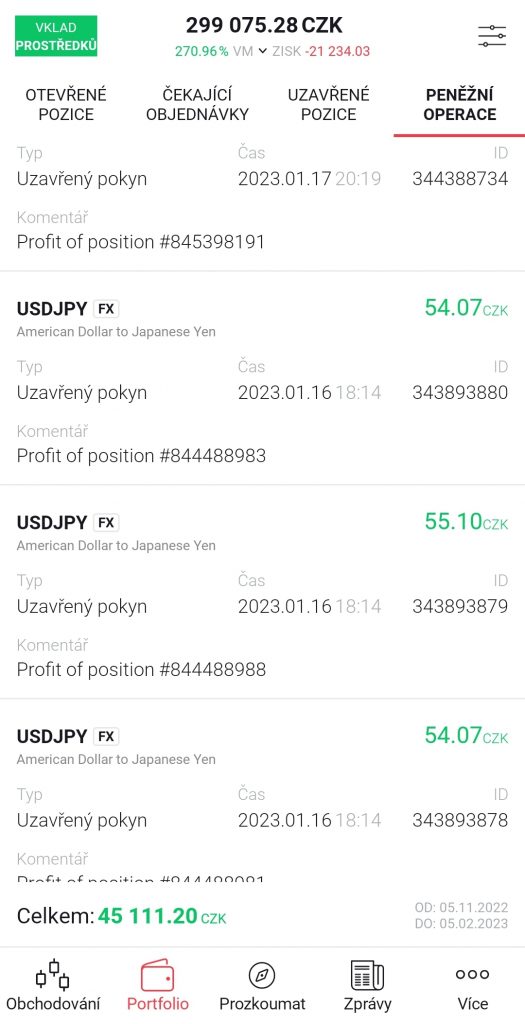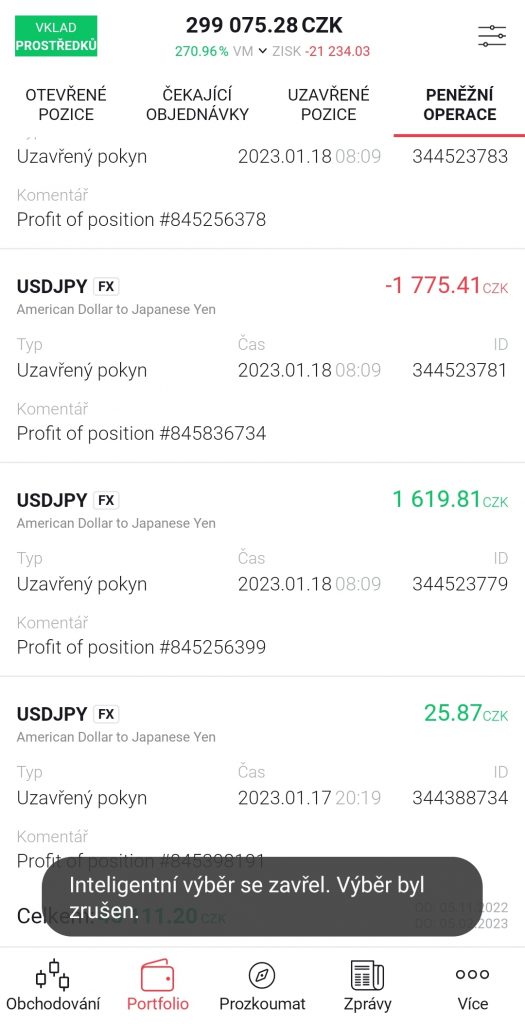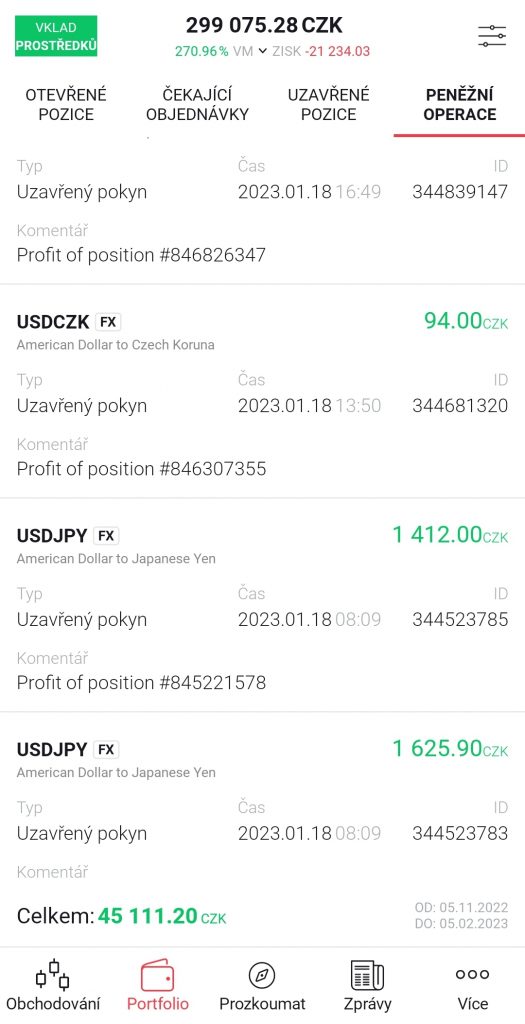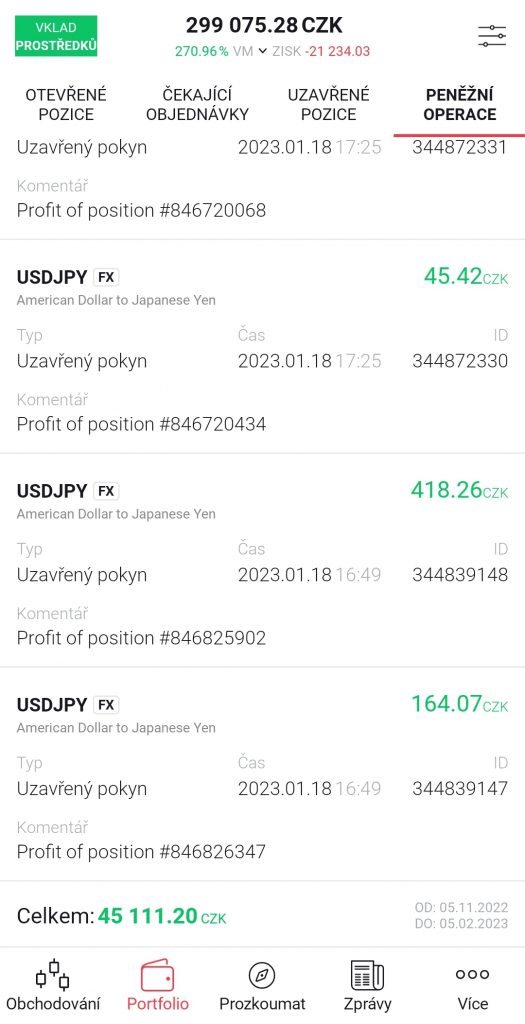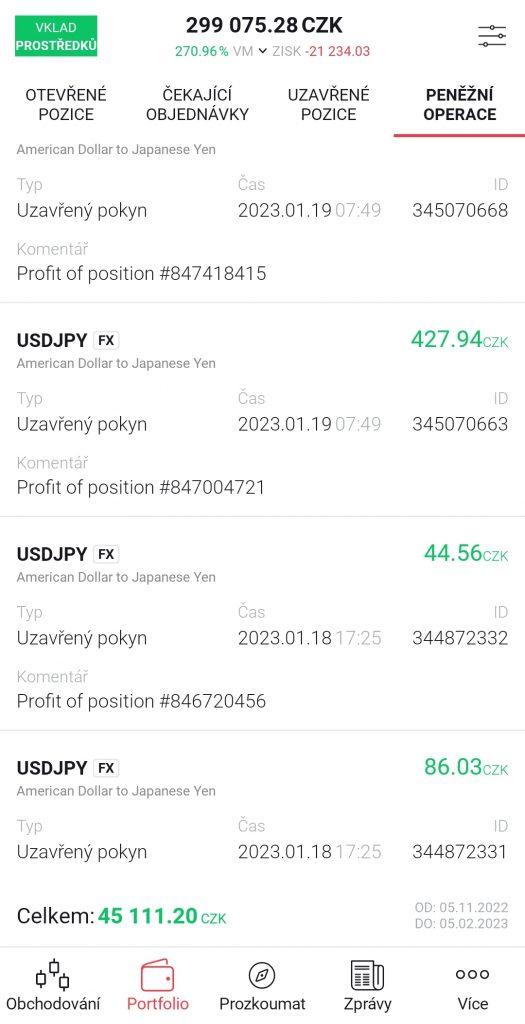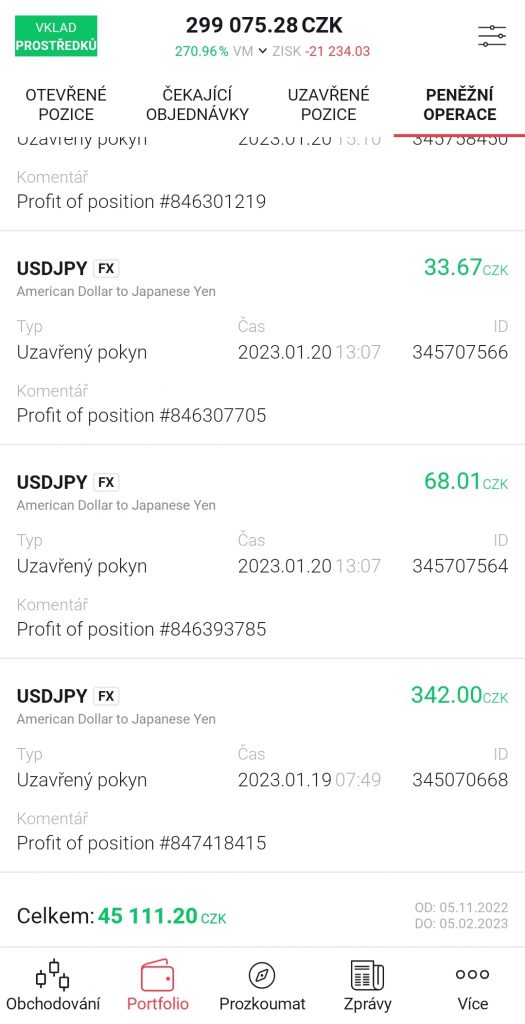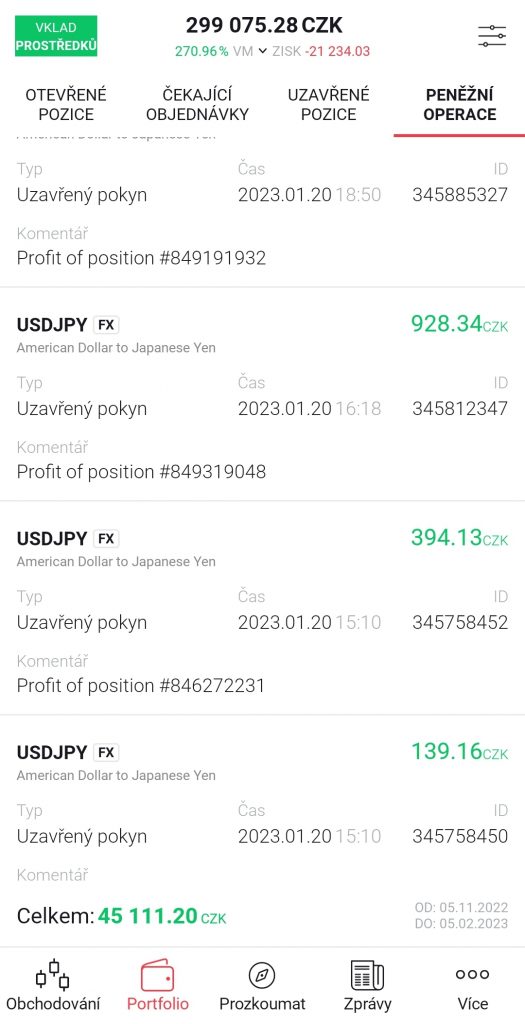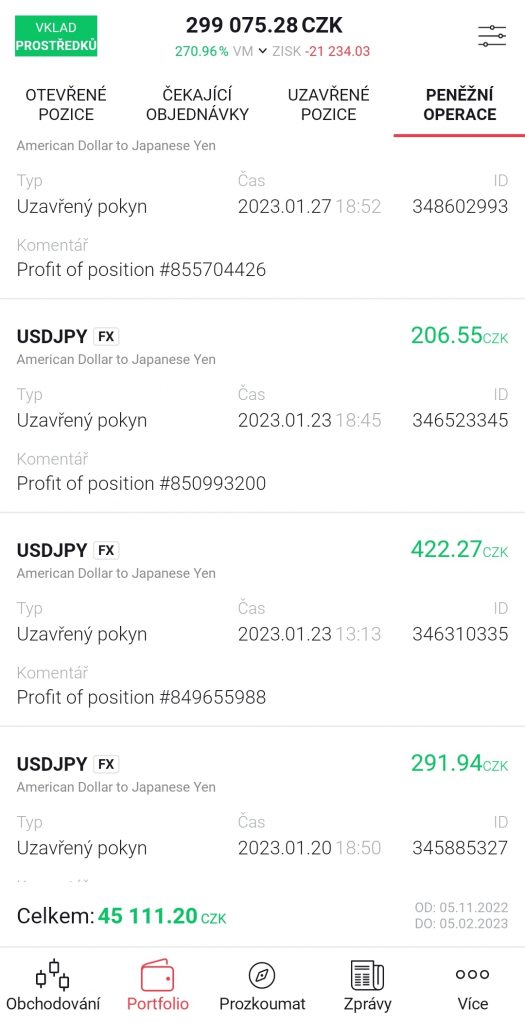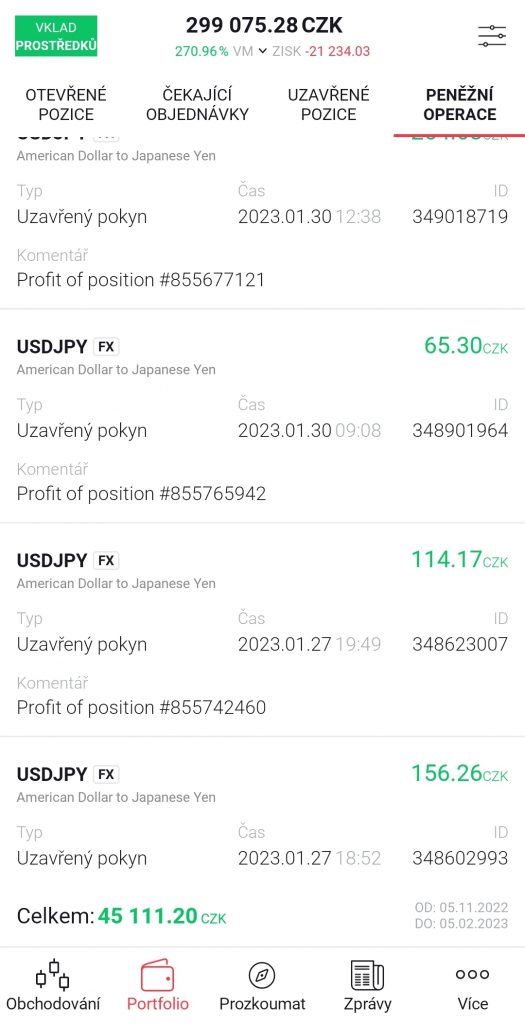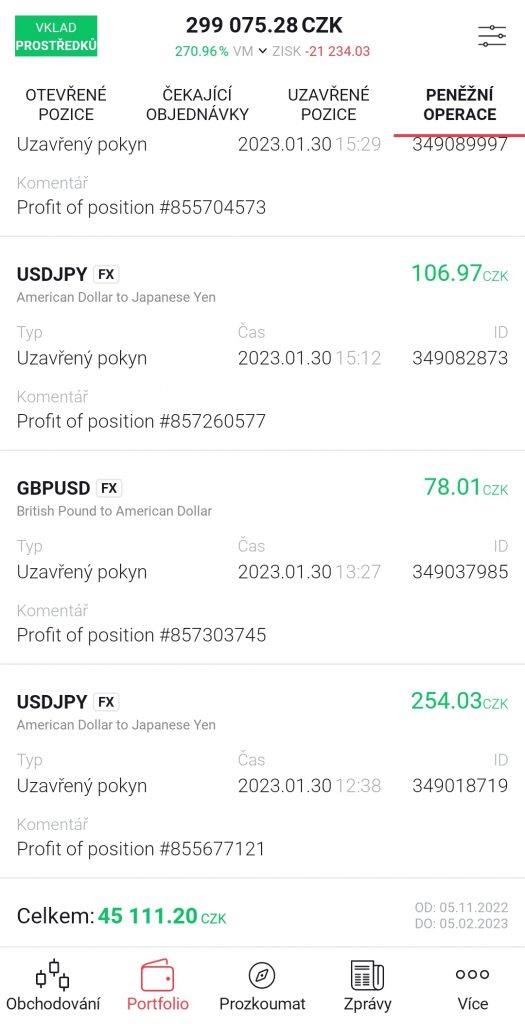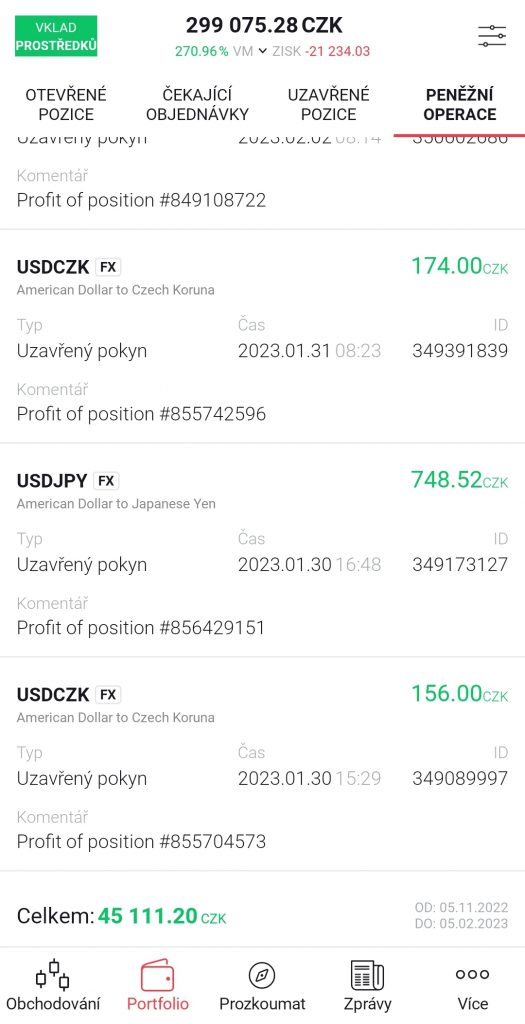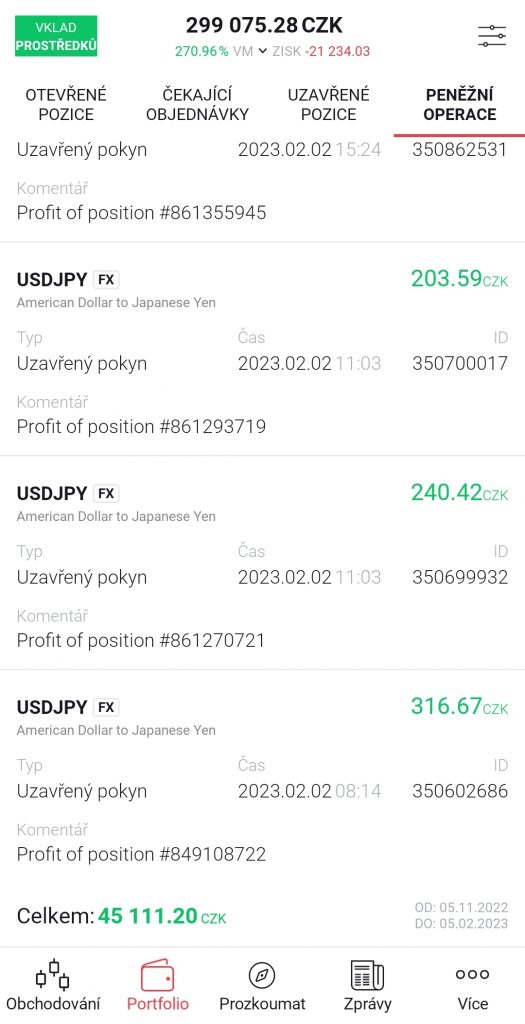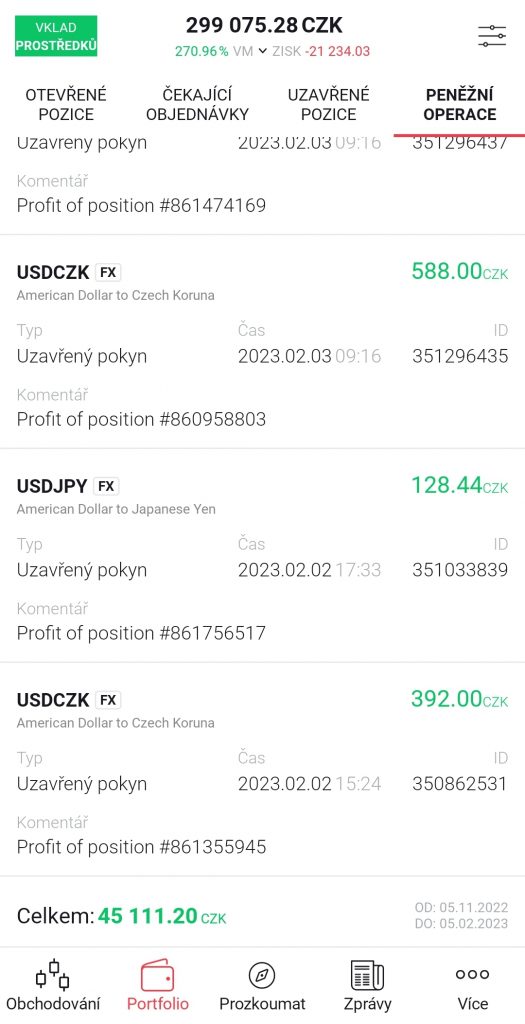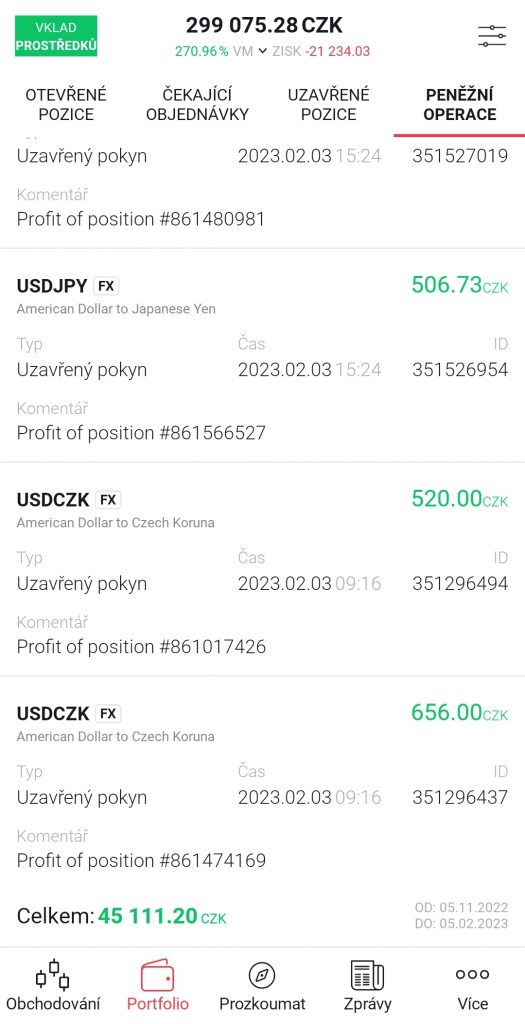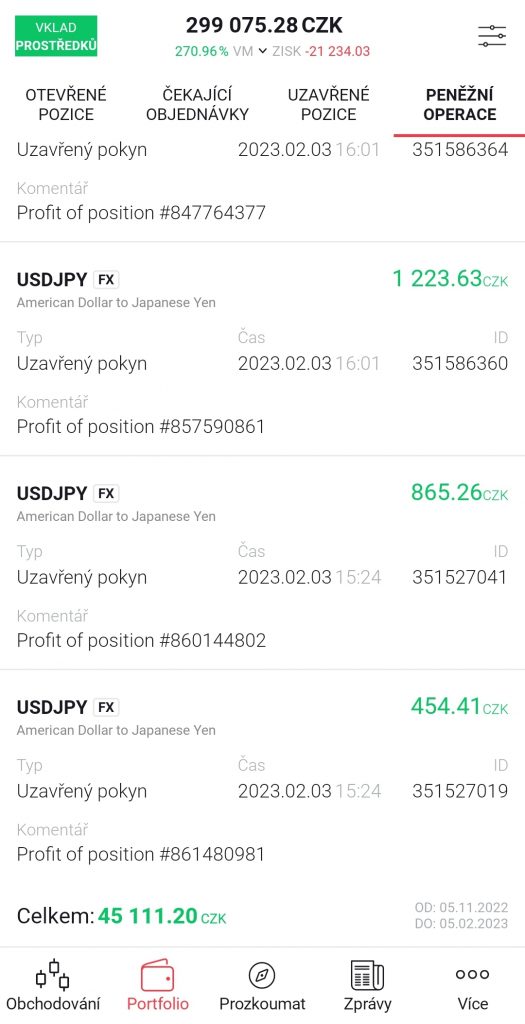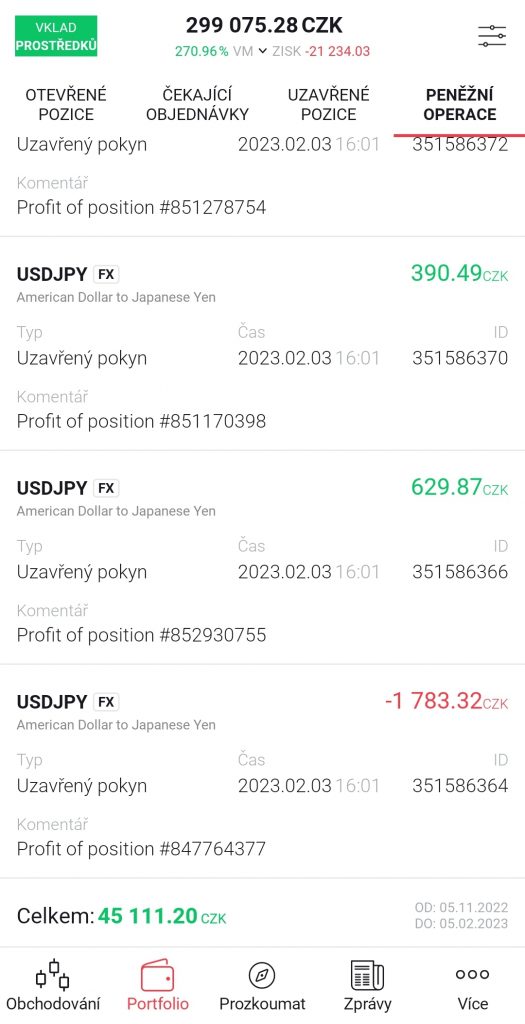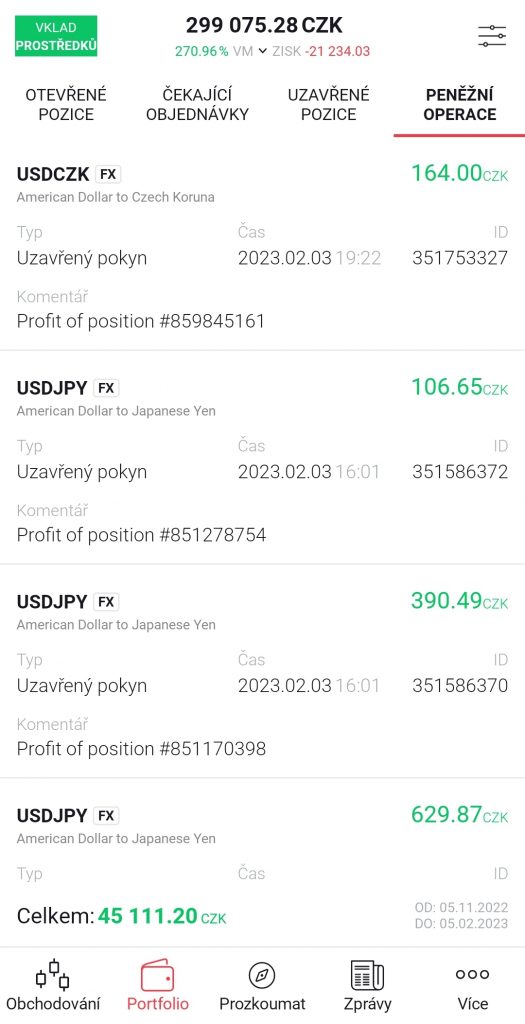 At all i made profit 45 111.20 czk from forex scalping at that account.
Three months ago there was deposit around 220 000 czk, so profit 45 111.20 czk is around 22% with maximal drawdown around 3 500 czk. At this trading account i don't use classical forex scalping technique, because most of the time i have opened only around 2 – 4 scalps. Its one of my forex trading account, where i trade only, when i see very good opportunity. In one of my next post i will share some of my more typical trading account.