Forex scalping is type of trading forex spot market, when you try to make profit trades based on small intraday moves.
In these days, when forex market is based on lot of short term news, which you cannot predict seems to me this type of strategy very usefull.
I have traded forex spot market for more than 12 years and tryed lot of strategies and during that time i found that forex scalping suits to me the best.
I would like to use this blog as inspiration for new forex traders/forex scalpers, who would like to try scalping or who would like to find new strategy, which would work for them.
My favorite forex scalping strategy is to scalp high and lows at D1 candlestick timeframe, because from my experience, supports and resistances are the best in D1 charts. That levels are gameplay of big banks and funds.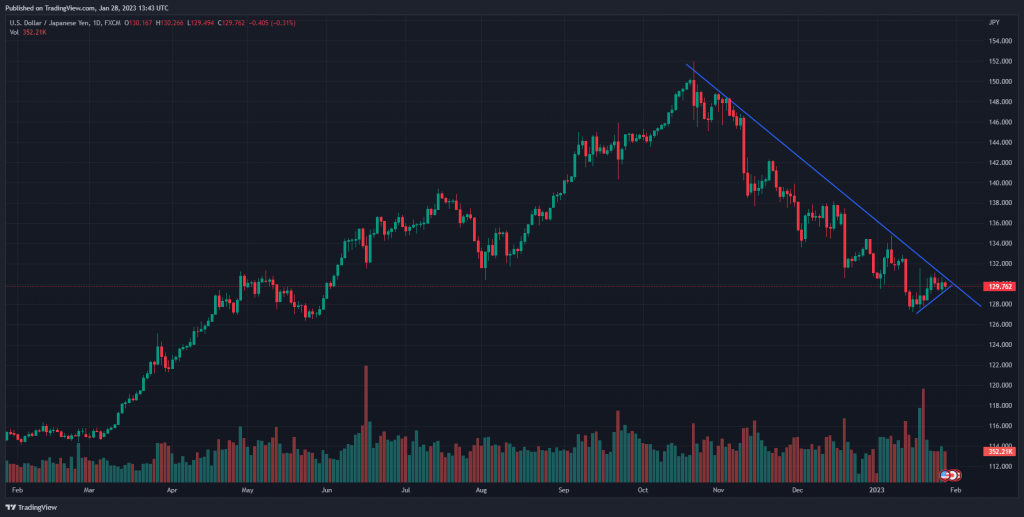 Example USDJPY
As you can see at this chart, there is major downtrend and each time, when that downtrend was tested is was great oportunity for scalping volatility around these levels, because when big traders open their trades, it creates scalping opportunity for us.